Safety
Emergencies and disasters can happen at any moment – and, they usually occur without warning. When an emergency strikes, our immediate safety and prompt recovery will depend on the existing levels of preparedness among American Edventures' staff members and the business partners providing various tour services (e.g. transportation, lodging, etc.).
A written disaster prepare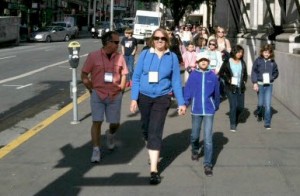 dness plan serves as a readiness training manual so that our staff can respond effectively in the event of an actual emergency. Each tour director and office staff member has an important role to play in maintaining the organization's emergency preparedness and safety. We are an interdependent team considering that responses must occur both at the tour location with contact coordination centralized through our main office. The main office becomes the common focal point for the dissemination of up to date information and the arrangement of alternate plans, if needed.
To request a copy of our emergency preparedness plan; click on the link below. We will need you to please describe your interest and provide return contact information:
tours@americanedventures.com